Aktuell » »
Please note: The Sprachcafé will take a break from 15.02. to 19.04.2023. On 26.04.2023 we will be back as usual with interesting languages.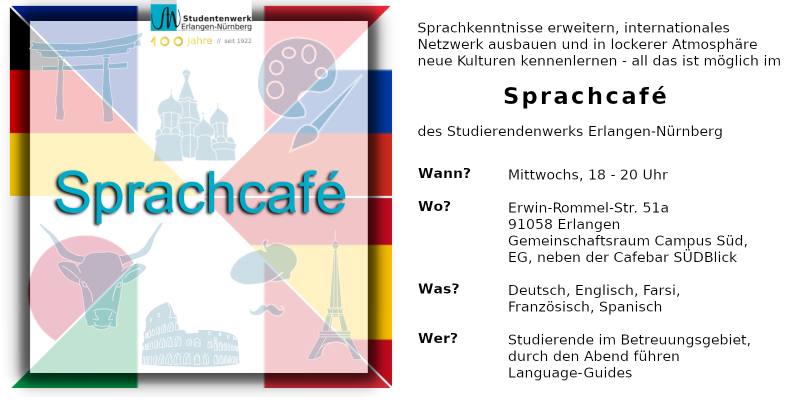 Have you always wanted to learn Farsi or brush up on your Spanish for your next trip to South America? Then you've come to the right place!
The Student Union offers a free, digital language café for students in the summer semester of 2022.
Our Language Guides offer you the opportunity to playfully learn the following languages at different levels and put your language skills into practice:
German - Spanish - French - Farsi - English
Every Wednesday from 6 - 8 p.m. you will meet in the community room at Campus Süd in Erlangen, Erwin-Rommel-Str. 51a, right next to the Cafebar SÜDBlick. There you will improve your language skills and meet new people under the guidance of our guides. There is a large collection of games and we will do theme rounds, so it's going to be an entertaining evening.
At the same time you will expand your international network and learn a lot of interesting facts about the culture of other countries.
When?
Wednesdays during the lecture period always on Wednesdays 18:00 - 20:00
Last date in the winter semester 2022/2023: 08.02.2023
When does the language café take a break?
28.12.2022, 04.01.2023
Where?
Erwin-Rommel-Str. 51a, 91058 Erlangen, Germany
Online
Depending on the current Corona situation, it may be possible to switch to online events via the Big Blue Button. We will inform about it on our social media channels.

Big Blue Button Start room: https://werkswelt.werk21.team/b/kul-gmd-qah-26j
Direct links to the language rooms: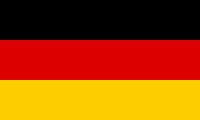 Deutsch / German – Language Guides: Pia; Luisa
https://werkswelt.werk21.team/b/kul-gcn-810-yka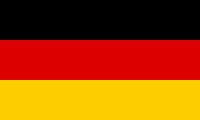 Deutsch Fortgeschrittene / German Advanced – Language Guide: Luisa
https://werkswelt.werk21.team/b/kul-3ld-aom-5tr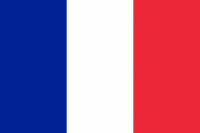 Französisch / French – Language Guide: Geovany
https://werkswelt.werk21.team/b/kul-76z-dsi-njm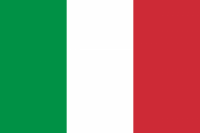 Italienisch / Italian – Language Guide: Julian
https://werkswelt.werk21.team/b/kul-suf-ubz-hzr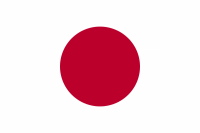 Japanisch / Japanese – Language Guide: Elena
https://werkswelt.werk21.team/b/kul-tem-w1n-ouy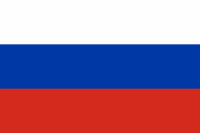 Russisch / Russian – Language Guide: Arina
https://werkswelt.werk21.team/b/kul-mil-9cs-izv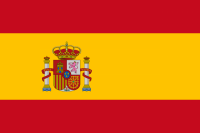 Spanisch Anfänger / Spanish Beginners – Language Guide: Katharina
https://werkswelt.werk21.team/b/kul-fla-anb-pzx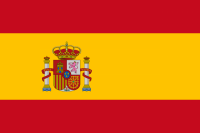 Spanisch Fortgeschrittene / Spanish advanced – Language Guide: Andrea