Aktuell » » » »
Schnellauswahl:

---
Maxplatz 8/10, 90403 Nürnberg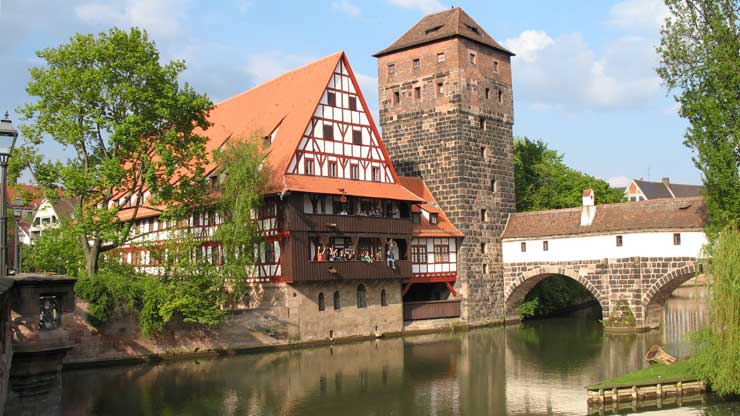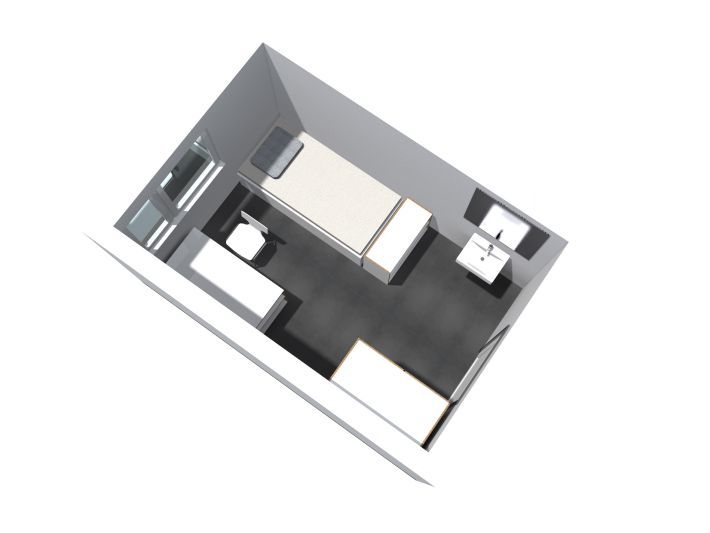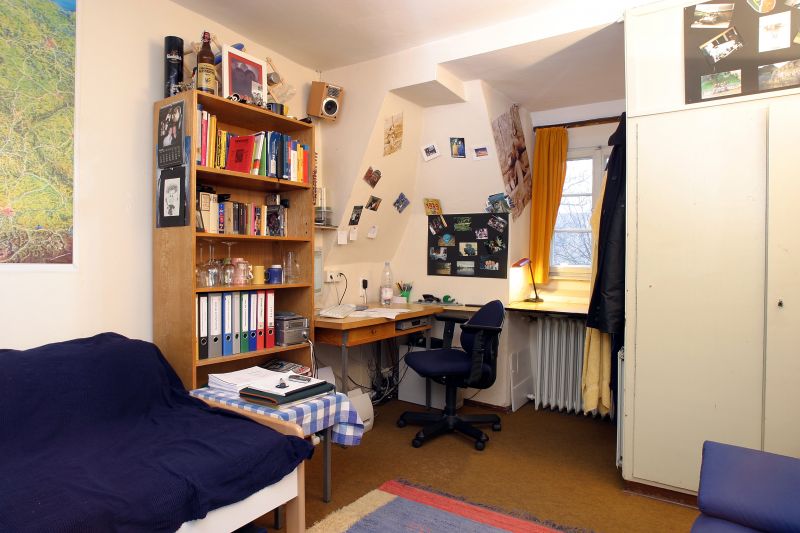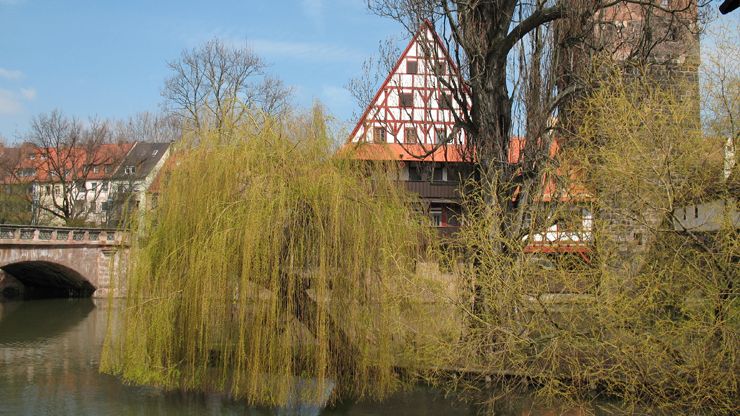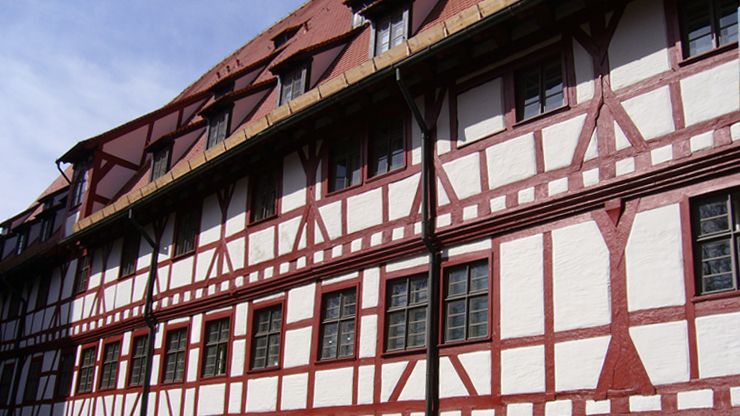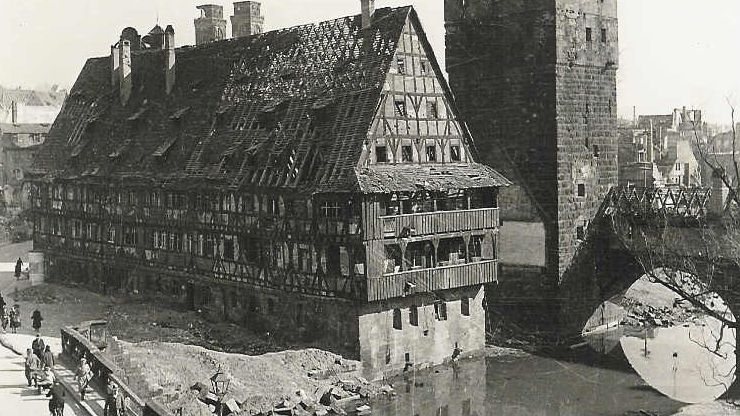 Very well-known historical building dating back to the Middle Ages
Very nice half-timbered building with a tower and a footbridge.
Located right by the riverside, in the heart of the historic district
The house is very conveniently located for students at the faculty of economics and social sciences (WiSo), the Georg-Simon-Ohm University of Applied Sciences and the Evangelische Hochschule für angewandte Wissenschaften Nürnberg
74 furnished single rooms with individual floor layouts, some of which have pitched roofs and walls and bay windows, ranging from approx. 10 m² to 20 m² in size, with basins.
Shared showers and bathtubs
The residents operate shared phone lines on every floor
Several recreation rooms and TV rooms
Balconies on the first and second floors with a splendid view of the river
Laundry room with washing machines
Plenty of space for bicycles inside and outside the building
Unfortunately, no dedicated parking site for cars
Broadband Internet access is available in every accommodation unit
(requires JavaScript and Flash Player)
This hall of residence has its own home page: www.wohnheim-weinstadel.de
(Disclaimer: by clicking on this link you are leaving our Internet presence; the occupants of the hall of residence are responsible for the contents of their home page)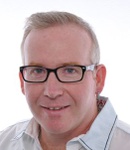 Caretaker:
Markus Krieger
Tel: +49 911 20 33 21
Please take note that caretakers cannot advise you regarding letting and tenancy agreements in any way! Please contact the employees at the relevant WohnService.